Swing lip dock leveller 232 100kN
Site du fabricant
Do you already have a solid partner for your loading and unloading solutions?

Loading Systems provides you with overall solutions for loading and unloading. Advising, designing, manufacturing, supporting, installing and servicing, we offer complete solutions for loading and unloading in the form of industrial doors, dock equipment and service!

Loading Systems is an independent family business, o... voir plusffering continuity, flexibility and involvement. But our offices and factories throughout Europa and beyond we are a great partner for your company!

We take care. ... voir moins
Contact commercial
Pour voir les informations concernant le contact commercial, vous devez d'abord vous inscrire en cliquant sur ce Lien
Catalogue
Pour voir les informations concernant le contact commercial, vous devez d'abord vous inscrire en cliquant sur ce Lien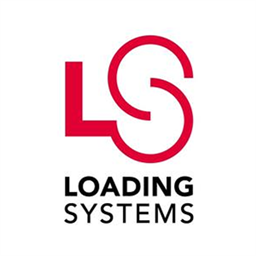 Swing lip dock leveller 232 100kN
Sélectionnez le format souhaité et cliquez sur le bouton de téléchargement
| | |
| --- | --- |
| Main material | Acier |
| Designed in | Pays-Bas |
| Manufactured in | Pays-Bas |
The swing lip dock leveller 232 100kN is an electro-hydraulic dock leveller. Both the platform as well as the lip are powered hydraulically. The swing lip dock leveller 232 100kN is operated with only one push button (dead-man operated). It is also suitable to load or unload so-called 'last cargo' below the dock level. Loading Systems dock levellers can be tailor-made and, because of varying client specific requirements and constructional elements a large range of built-in possibilities can be offered.
Platform and lip are made from high-quality durbar plate. Depending on the width, the dock leveller 232 100kN is strengthened along its length by means of 20 set L-profiles. The rear of the top platform is connected to the lower frame by means of 6 hinges (8 on 2250mm wide model). These hinges can easily withstand the applied forces. Similar pins are used for the lip hinge at the front of the platform top.
Standard safety provisions:
Fully hydraulic safety stop by means of a pipe rupture valve built into the cylinder;
Emergency stop switch with reset facility;
Non-retractable sliding and fixed toe guards;
Robust extra wide lip keepers for transverse movements (cross traffic)
Black / yellow markings
Motor safeguards by means of a thermal relay;
Control panel instruction symbols.
Standards
The swing lip dock leveller 232 100kN has the CE-marking. All loading Systems dock levellers are in compliance with all safety aspects stipulated in the European Directive EN 1398.
Technical Specifications
Standards CE-marking
Loading capacity (EN 1398) 100kN
Construction height 600 mm
Lip length 400 mm (till 500 mm as an option)
Lip angle (ca. 4°) 45 mm
Motor 0,75 kW
Power supply 3 phase, neutral and earth / 400 V
Control current 24 V DC
Protection class IP 54
Working pressure ca. 70 bar
Outside diameter main cylinder 65 mm
Outside diameter lip cylinder 55 mm
Operating temperature -30° till +50° Celsius
Standard colour RAL 9005 (black)
| | |
| --- | --- |
| Classification IFC | Rampe |
| Nom UNSPSC | Lift stations |
| Code UNSPSC | 47101533 |
| Uniclass 1.4 Code | L21622 |
| Uniclass 1.4 Description | Loading ramps |
| Uniclass 2.0 Code | PR-80-47-23 |
| Uniclass 2.0 Description | Dock Levellers |
| NBS Reference Code | 80-47-23 |
| NBS Reference Description | Dock Levellers |
This product is available in:
Africa :
Angola
Burkina Faso
Bénin
Botswana
Côte d'Ivoire
Cameroun
Algérie
Sahara occidental
Éthiopie
Gabon
Ghana
Gambie
Guinée
Guinée équatoriale
Guinée-Bissau
Kenya
Comores
Libéria
Lesotho
Maroc
Madagascar
Maurice
Malawi
Mozambique
Namibie
Nigeria
Réunion
Rwanda
Sierra Leone
Sénégal
Swaziland
Togo
Tunisie
Tanzanie
Ouganda
Afrique du Sud
Zambie
Zimbabwe
Asia :
Arménie
Azerbaïdjan
Bangladesh
Brunéi Darussalam
Bhoutan
Chine
Géorgie
Hong Kong
Indonésie
Inde
Japon
Kirghizistan
Cambodge
Corée du Sud
Kazakhstan
Laos
Sri Lanka
Myanmar (Birmanie)
Mongolie
Macao
Malaisie
Népal
Philippines
Singapour
Thaïlande
Tadjikistan
Taïwan
Ouzbékistan
Vietnam
Europe :
Andorre
Albanie
Autriche
Åland
Bosnie-Herzégovine
Belgique
Bulgarie
Biélorussie
Suisse
Chypre
République tchèque
Allemagne
Danemark
Estonie
Espagne
Finlande
Îles Féroé
France
Royaume-Uni
Guernesey
Gibraltar
Grèce
Croatie
Hongrie
Irlande
Île de Man
Islande
Italie
Jersey
Liechtenstein
Lituanie
Luxembourg
Lettonie
Monaco
Moldavie
Monténégro
Macédoine (ARYM)
Malte
Pays-Bas
Norvège
Pologne
Portugal
Roumanie
Serbie
Russie
Suède
Slovénie
Svalbard et Jan Mayen
Slovaquie
Saint-Marin
Ukraine
Vatican
Middle East :
Émirats arabes unis
Bahreïn
Égypte
Israël
Jordanie
Koweït
Liban
Oman
Qatar
Arabie saoudite
Turquie
North America :
Mexique
Panama
Oceania :
Australie
Guam
Nouvelle-Calédonie
Île Norfolk
Nouvelle-Zélande
South America :
Argentine
Bolivie
Brésil
Chili
Colombie
Équateur
Pérou
Paraguay
Suriname
Uruguay
Pour voir les informations sur l'entreprise d'installation, veuillez vous inscrire en cliquant dessus Lien
Contact entreprises de pose