KD700, 60Hz, Industrial Diesel Generator
Website van de fabrikant
Kohler Power Systems is a division of Kohler Co.'s Global Power Group, and provides complete power systems, including generators (home, industrial, mobile, and marine), automatic transfer switches, switchgear, controls, monitoring and accessories for use in emergency and non-emergency applications. Kohler Power Systems has delivered energy solutions for markets worldwide since 1920.

Kohler has... bekijk meer defined the global standard of power technology. We deliver industrial power systems for emergency, prime power and energy-management solutions worldwide – from data centers and hospitals to water treatment facilities and government offices. ... zie minder
Commercieel contact
Om de informatie van de commerciële contactpersoon te zien, moet u zich eerst aanmelden door hierop te klikken Link
Catalogus
Om de informatie van de commerciële contactpersoon te zien, moet u zich eerst aanmelden door hierop te klikken Link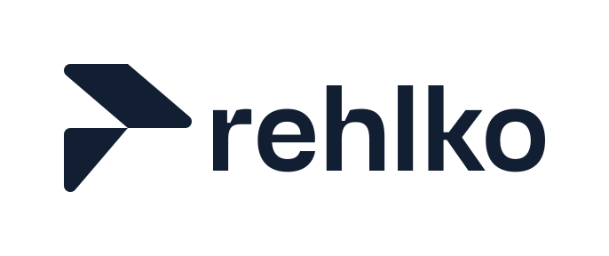 KD700, 60Hz, Industrial Diesel Generator
Selecteer het gewenste formaat en klik op de downloadknop
| | |
| --- | --- |
| Width | 74.8 |
| Height | 84.7 |
| Depth | 141.7 |
| Weight | 12345 |
| Main material | Staal |
| Secondary material | Aluminium |
| Designed in | Verenigde Staten |
| Manufactured in | Verenigde Staten |
Model Number - KD700, 60 Hz

Standard Features:
KOHLER Co. provides one-source responsibility for the generating systems and accessories
Approved for use with certified renewable Hydrotreated Vegetable Oil (HVO) / Renewable Diesel (RD) fuels compliant with EN15940 / ASTM D975.
The KOHLER Diesel Powered generator set and its components are prototype-tested, factory-built, and production-tested
The 60 Hz generator set offers a UL 2200 listing.
The generator set accepts rated load in one step.
The 60 Hz generator set meets NFPA 110, Level 1, when equipped with the necessary accessories and installed per NFPA standards.
A standard three-year unlimited-hour limited warranty for standby applications in the U.S. And Canada. Five-year basic, five-year comprehensive, and ten-year extended limited warranties are also available.
Other Features:
Kohler designed controllers for one-source system integration and remote communication.
The low coolant level shutdown prevents overheating (standard on radiator models only)
Integral vibration isolation eliminates the need for under-unit vibration spring isolators
An electronic, isochronous governor delivers precise frequency regulation
Multiple circuit breaker configurations.
Alternator Features:
The pilot-excited, permanent-magnet (PM) alternator provides superior short-circuit capability
NEMA MG1, IEEE, and ANSI standards compliance for temperature rise and motor starting
Sustained short-circuit current of up to 300% of the rated current for up to 10 seconds and enables down stream circuit breakers to trip without collapsing the alternator field
Self-ventilated and drip-proof construction
Superior voltage waveform from two-thirds pitch windings and skewed stator.
Brushless alternator with brushless pilot exciter for excellent load response
| | |
| --- | --- |
| Uniclass 1.4 Code | JV12 |
| Uniclass 1.4 Description | Generator systems |
| Uniclass 2.0 Code | PR-65-34-33 |
| Uniclass 2.0 Description | Generator Sets |
This product is available in:
Middle East :
Saudi-Arabië
North America :
Antigua en Barbuda
Anguilla
Aruba
Barbados
Saint-Barthélemy
Bermuda
Caribisch Nederland
Bahama's
Belize
Canada
Costa Rica
Cuba
Curaçao
Dominica
Dominicaanse Republiek
Grenada
Groenland
Guadeloupe
Guatemala
Honduras
Haïti
Jamaica
Saint Kitts en Nevis
Kaaimaneilanden
SaintLucia
Saint Martin
Martinique
Montserrat
Mexico
Nicaragua
Panama
Saint-Pierre en Miquelon
Porto Rico
El Salvador
Sint Maarten
Turks- en Caicoseilanden
Trinidad en Tobago
Verenigde Staten
Saint Vincent en de Grenadines
Britse Maagdeneilanden
Amerikaanse Maagdeneilanden
Om de gegevens van het installatiebedrijf te zien, dient u zich eerst aan te melden door hierop te klikken Link