F5L Mix MIRANIT shower panel with shower gel shelf F5LM2029
Hersteller-Webseite
Seit über 100 Jahren setzt Franke auf innovative Ingenieurskunst und hervorragendes Design. Wir bieten nicht nur ausgezeichnete Produkte, sondern massgeschneiderte Lösungen für die komplexen Bedürfnisse unserer Kunden. Alles was wir tun, soll einzigartig sein – von den Produkten, die wir entwickeln, bis zum Umgang mit unseren Kunden, Partnern und Mitarbeitern.
Vertriebskontakt
Registrieren Sie sich um die Informationen bezüglich des Vertriebkontakts einzusehen. Link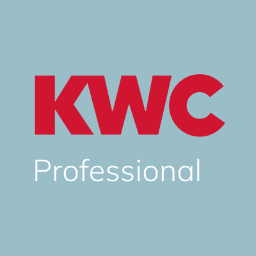 F5L Mix MIRANIT shower panel with shower gel shelf F5LM2029
Wählen Sie das gewünschte Format und klicken Sie auf den Download-Button
| | |
| --- | --- |
| Width | 235 |
| Height | 1160 |
| Depth | 100 |
| Weight | 12.54 |
| Main material | Mineralwolle |
| Secondary material | Messing |
| Designed in | Deutschland |
| Manufactured in | Deutschland |
F5L Mix shower panel made of mineral material for wall mounting with DN 15 single lever mixer and connecting nozzles for the shower head. For conection to hot and cold water. Shower valve with integrated mixing cartridge and mechanism for an optional water hygiene unit for automatic water hygiene flushing, program-controlled thermal disinfection (additional bypass solenoid-operated flush valve cartridge required) and storage of statistical data. Mixing cartridge with ceramic disc technology and thermostatic protection from scalding which is permanently set to 43 °C, and with safety switch-off in the event of a failure in the cold water supply. All-metal construction, visible parts high-polished or chrome-plated. Connecting nozzles for the required additional DN 15 Franke shower head with pre-fitted flow regulator 9.0 l/min. Housing with raised function surface and seamless moulded shower gel shelf made of MIRANIT resin-bonded mineral material with pore-free smooth surface (temperature-resistant up to 80 °C), Alpine white colour. Connecting hoses with lockable water volume control with backflow preventer and strainer.

Dimensions of housing 235 x 1160 x 100 mm (W x H x D)

Shower head to be ordered separately.
Overall depth 100.00 mm
Overall height 1,160.00 mm
Overall width 235.00 mm
Type of mounting Wall mounting
Type of operation Manual operation
Position of water connection From top / backside
Diameter nominal DN 15
Functional principle Manual
Minimum flow pressure 1.50 bar
Volume flow rate at 3 bar 0.15 liter per second
Inlet size G-1-2-A
Type of mixing With thermostat / mixer
Adjustable flow time No
Material casing Mineral material
Material code casing MIRANIT
Material fitting Brass
Sound insulation No
Surface finish fitting Chromed
Thermal disinfection Prepared for automatic thermal disinfection
Protective shutdown No
Circulation No
Additional connections No
Connection with pay water dispenser Not possible
Shower pipe draining No
Type of shower Shower panel
This product is available in:
Europe :
Österreich
Belgien
Schweiz
Tschechische Republik
Deutschland
Estland
Spanien
Finnland
Frankreich
Vereinigtes Königreich
Kroatien
Ungarn
Irland
Italien
Litauen
Luxemburg
Lettland
Niederlande
Polen
Rumänien
Serbien
Russland
Schweden
Slowenien
Slowakei
Ukraine
Middle East :
Vereinigte Arabische Emirate
North America :
Kanada
USA
Um Informationen bezüglich der Montagefirma zu erhalten registrieren Sie sich unter folgendem Link Link