"karamiori"technique See-Through Fabric,geometric pattern
Manufacturer's Website
Yasuda Textile Co., Ltd. carries on the 300-year tradition of the high-grade silk fabric called Tango chirimen silk crepe, and we produce high-quality see-through fabrics using our own proprietary "karamiori" technique (a type of leno weave).

We strive to provide prompt service for creating custom fabrics and prototypes via a one-stop system with 100% of production in our own factory and in-hou... see morese creation of pattern card data. ... see less
Commercial contact
To see the information concerning the commercial contact, you must register first by clicking on this Link
Catalog
To see the information concerning the commercial contact, you must register first by clicking on this Link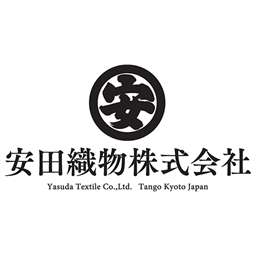 "karamiori"technique See-Through Fabric,geometric pattern
Select the desired format and click on the download button
| | |
| --- | --- |
| Width | 1100 |
| Height | 25000 |
| Weight | 0.11 |
| Main material | Fabric |
| Designed in | Japan |
| Manufactured in | Japan |
Karamiori; a weaving technique in creating open spaces in the fabric. The twisting creates a distinctive texture and three-dimensional feeling. The most distinctive feature is its sheerness. It can also be woven to be partially see-through, allowing the expression of a wide variety of designs. In addition, depending on the type of weft thread used, there are weaving techniques that can produce sheerness that varies based on the viewing from one side, but almost opaque when viewed from opposite side. And the fabric is see-through and consequently also highly breathable. There are a variety of possible applications that take advantage of the characteristics that take advantage of the characteristics of the fabric which allow light and air to pass through. It is actually resistant to wrinkling and slippage, because the threads are intricately interwoven, The texture also has a certain degree of stiffness, so it is possible create fabric that is sturdy as well as see-through.
Kyoto
Traditional Crafts

Warp:SILK、Weft:SILK、Composition:SILK 100%、BLACK by piece dyeing
Possible processing on fabric:Preventing yellowing due to ultraviolet rays, piece dyeing by any color, printing, other special processing
※Material can be changed.
※It is also possible to creat original pattern. But there may be restrictions depending on the size of the motif.
| | |
| --- | --- |
| Classification IFC | Material |
| Nom UNSPSC | Interior finishing materials |
| Code UNSPSC | 3016 |
| Uniclass 1.4 Code | JM52 |
| Uniclass 1.4 Description | Decorative papers/fabrics |
This product is available in:
Asia :
Armenia
Azerbaijan
Bangladesh
Brunei
Bhutan
Cocos (Keeling) Islands
China
Christmas Island
Georgia
Hong Kong
Indonesia
India
British Indian Ocean Territory
Japan
Kyrgyzstan
Cambodia
North Korea
South Korea
Kazakhstan
Laos
Sri Lanka
Myanmar (Burma)
Mongolia
Macau
Maldives
Malaysia
Nepal
Philippines
Pakistan
Singapore
Thailand
Tajikistan
Turkmenistan
Taiwan
Uzbekistan
Vietnam
Europe :
Andorra
Albania
Austria
Åland Islands
Bosnia and Herzegovina
Belgium
Bulgaria
Belarus
Switzerland
Cyprus
Czech Republic
Germany
Denmark
Estonia
Spain
Finland
Faroe Islands
France
United Kingdom
Guernsey
Gibraltar
Greece
Croatia
Hungary
Ireland
Isle of Man
Iceland
Italy
Jersey
Liechtenstein
Lithuania
Luxembourg
Latvia
Monaco
Moldova
Montenegro
North Macedonia
Malta
Netherlands
Norway
Poland
Portugal
Romania
Serbia
Russia
Sweden
Slovenia
Svalbard and Jan Mayen
Slovakia
San Marino
Ukraine
Vatican City