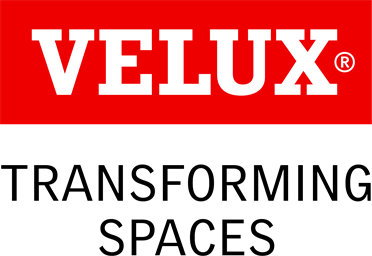 Roof Access / Craftman's Exit w. Dome Flat roof window - CXP ISD
Selecteer het gewenste formaat en klik op de downloadknop
| | |
| --- | --- |
| Main material | PVC |
| Secondary material | Glas |
| Designed in | Denemarken |
CXP is a flat roof exit window (providing access to the roof) with a double glazed unit and ISD dome top cover. The window is for installation into flat roofs between 0-15°. It is manually operated to an opening angle of 60° The base unit is made of white PVC while the dome is either acrylic or polycarbonate, therefore, giving a maintenance free finish.
The dome provides significant rain noise reduction and excellent sound insulation, whilst protecting the double glazed unit. It can be supplied as either clear or opaque.


Sizes
:
Structural openings
W x H : mm
External frame size with Kerb
W x H : mm
Effective daylight
areas: m²
090120
900 x 1200
1080 x 1380
0.76
100100
1000 x 1000
1180 x 1180
0.70
120120
1200 x 1200
1380 x 1380
1.07

VELUX roofwindows roofwindow roof windows roof window skylight skylights flatroof window flat roof window flat roofwindow
Finishes:
Frame – Extruded PVC.
White (NCS standard colour: S 0500-N, nearest RAL standard colour: 9016).
Dome Cover.
Acrylic or Polycarbonate and available in clear or opaque.
| | |
| --- | --- |
| Classification IFC | Window |
| Nom UNSPSC | Roofing accessories |
| Code UNSPSC | 301516 |
| Uniclass 1.4 Code | JL11 |
| Uniclass 1.4 Description | Rooflights/Roof windows |
| Uniclass 2.0 Code | PR-59-72 |
| Uniclass 2.0 Description | Roof Window Units |
| NBS Reference Code | 59-72 |
| NBS Reference Description | Roof Window Units |
This product is available in:
Europe :
Oostenrijk
Bosnië en Herzegovina
België
Bulgarije
Wit-Rusland
Zwitserland
Tsjechië
Duitsland
Denemarken
Estland
Spanje
Finland
Frankrijk
Verenigd Koninkrijk
Kroatië
Hongarije
Italië
Litouwen
Letland
Nederland
Noorwegen
Polen
Portugal
Roemenië
Servië
Zweden
Slovenië
Slowakije
Oekraïene
North America :
Canada
Verenigde Staten
South America :
Argentinië
Chili
Om de gegevens van het installatiebedrijf te zien, dient u zich eerst aan te melden door hierop te klikken Link