PYROSTAR™
Manufacturer's Website
CALADAIR International is specialized in the field of HVAC since 1979. The CALADAIR company offers efficient and plug and play products for housing, commercial and industrial buildings. Concerned about meeting the expectations of the stakeholders in construction and renovation, CALADAIR designs and develops equipment that meet the regulations requirements in an econologique<sup>®</sup> approach.
Commercial contact
To see the information concerning the commercial contact, you must register first by clicking on this Link
Catalog
To see the information concerning the commercial contact, you must register first by clicking on this Link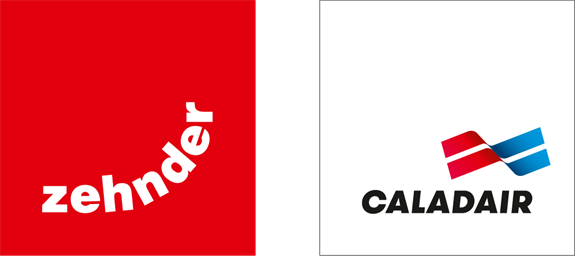 PYROSTAR™
Select the desired format and click on the download button
| | |
| --- | --- |
| Main material | Galvanized steel |
| Designed in | France |
| Manufactured in | France |
PYROSTAR®, F400-120 smoke exhaust unit, meeting legal requirements for the extraction of smoke and hot gases. The PYROSTAR® range in version R is particulary adapted for the extraction of contaminated air in industrial premises, professional kitchens and car parks, etc...
Equipped with an expoxy paint backward wheel (PYROSTAR®R) or a forward wheel made in galvanized steel (PYROSTAR®A)
Belt-pulley transmission with IE3 AC motor
NF EN 12101-3 compliant
Flow rate from 600 to 50 000 m3/h, either in version with forward turbine, PYROSTAR® A for pressures up to 1 500 Pa, or in version with backward turbine, PYROSTAR® R, to reach pressures up to 2 600 Pa.
PYROSTAR®, pulley belt smoke exhaust unit, certified F400-120 / EN 12101-3 (PV 1166-CPD-095) for ERP, IGH (high height building) and professional kitchens. Structure made in high thickness galvanized steel, 20 to 30/10
Double inlet forward wheel (A) or double inlet backward wheel (R), epoxy treated and IE3 IP55/F motor, with transmission, compliant with the 2009/125/EC directive.
Phonic finitions (DIP) with high density 25mm M0 (120 kg/m3) mineral wool a double skin (DDP), certified F400-120.
Condensation drain can be integrated (ECP option)
Intake and exhaust via circular branch connections with double lip seals up to model 12, squared on the other models.
Exclusive certification enabling the integration of a frequency converter mounted under the motor cover.
| | |
| --- | --- |
| Classification IFC | Flow Treatment Device |
| Nom UNSPSC | Air circulation and parts and accessories |
| Code UNSPSC | 401016 |
| Uniclass 1.4 Code | JU81 |
| Uniclass 1.4 Description | Air handling units |
| Uniclass 2.0 Code | PR-04-03 |
| Uniclass 2.0 Description | Air Handling Units |
| NBS Reference Code | 04-03 |
| NBS Reference Description | Air Handling Units |
This product is available in:
Africa :
Angola
Burkina Faso
Burundi
Benin
Botswana
Democratic Republic of the Congo
Central African Republic
Republic of the Congo
Côte d'Ivoire
Cameroon
Cape Verde
Djibouti
Algeria
Western Sahara
Eritrea
Ethiopia
Gabon
Ghana
The Gambia
Guinea
Equatorial Guinea
Guinea-Bissau
Kenya
Comoros
Liberia
Lesotho
Libya
Morocco
Madagascar
Mali
Mauritania
Mauritius
Malawi
Mozambique
Namibia
Niger
Nigeria
Reunion
Rwanda
Seychelles
Sudan
Saint Helena
Sierra Leone
Senegal
Somalia
South Sudan
São Tomé and Príncipe
Swaziland
Chad
Togo
Tunisia
Tanzania
Uganda
Mayotte
South Africa
Zambia
Zimbabwe
Europe :
Andorra
Albania
Austria
Åland Islands
Bosnia and Herzegovina
Belgium
Bulgaria
Belarus
Switzerland
Cyprus
Czech Republic
Germany
Denmark
Estonia
Spain
Finland
Faroe Islands
France
United Kingdom
Guernsey
Gibraltar
Greece
Croatia
Hungary
Ireland
Isle of Man
Iceland
Italy
Jersey
Liechtenstein
Lithuania
Luxembourg
Latvia
Monaco
Moldova
Montenegro
Macedonia (FYROM)
Malta
Netherlands
Norway
Poland
Portugal
Romania
Serbia
Russia
Sweden
Slovenia
Svalbard and Jan Mayen
Slovakia
San Marino
Ukraine
Vatican City