Performance 70 GTI - Doors
Manufacturer's Website
Sapa Building System is one of the largest suppliers of aluminium building Systems in Europe and is part of the Norwegian group Sapa.

The core business is the development and distribution of aluminium profile systems such as windows, doors, sliding Systems, curtain Walls, conservatories, balustrades, solar shading and BIPV.

Our innovative products are designed with a strong focus on energy e... see morefficiency, ease of use and design. Sapa Building System aims for well-developed systems and project solutions offering a tangible added value to fabricators, architects, investors and home-owners. ... see less
Commercial contact
To see the information concerning the commercial contact, you must register first by clicking on this Link
Catalog
To see the information concerning the commercial contact, you must register first by clicking on this Link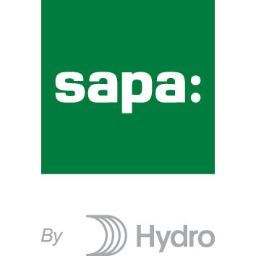 Performance 70 GTI - Doors
Select the desired format and click on the download button
| | |
| --- | --- |
| Width | 1500 |
| Height | 3000 |
| Depth | 70 |
| Main material | Aluminium |
| Designed in | France |
| Manufactured in | France |
Performance 70GTI+ is a high performance thermally broken 3-chamber system with a building depth of 70 mm.
Performance 70GTI+profiles have 3 chambers, coupled with a 35mm omega shaped, glass fibre reinforced polyamide strips.
Performance 70GTI+ largely surpasses the recent thermal insulation standards and is a comprehensive solution for commercial, residential and industrial projects at a very attractive price level.
Performance 70GTI+ has a wide choice of hinges, handles and hardware to finalise your specific needs.

Air permeability EN12207: Class A*3
Watertightness EN 12208: 5B
Windresistance EN12210: C3
Acoustical insulation: EN ISO 717/1: Rw(C;Ctr)= 40 dB
Thermal insulation: EN ISO 10077-2:
Uw= 1,6 W/m²K with DG
| | |
| --- | --- |
| Classification IFC | Window |
| Nom UNSPSC | Windows |
| Code UNSPSC | 301716 |
| Uniclass 1.4 Code | L52221 |
| Uniclass 1.4 Description | Aluminium |
| Uniclass 2.0 Code | PR-59-97-02 |
| Uniclass 2.0 Description | Aluminium Window Units |
| NBS Reference Code | 59-97-02 |
| NBS Reference Description | Aluminium Window Units |
This product is available in: