Ambial
Manufacturer's Website
Sapa Building System is one of the largest suppliers of aluminium building Systems in Europe and is part of the Norwegian group Sapa.

The core business is the development and distribution of aluminium profile systems such as windows, doors, sliding Systems, curtain Walls, conservatories, balustrades, solar shading and BIPV.

Our innovative products are designed with a strong focus on energy e... see morefficiency, ease of use and design. Sapa Building System aims for well-developed systems and project solutions offering a tangible added value to fabricators, architects, investors and home-owners. ... see less
Commercial contact
To see the information concerning the commercial contact, you must register first by clicking on this Link
Catalog
To see the information concerning the commercial contact, you must register first by clicking on this Link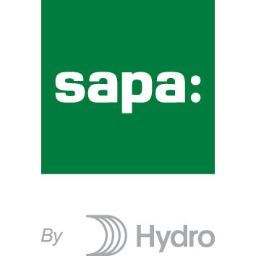 Ambial
Select the desired format and click on the download button
| | |
| --- | --- |
| Width | 12000 |
| Height | 3000 |
| Weight | 150 |
| Main material | Aluminium |
| Secondary material | Glass |
| Designed in | France |
| Manufactured in | France |
75 mm module with thermal break of 30 mm High end folding door:
Big dimensions up to 12 m wide and 3 m high and weight up to 150kg per leaf
High performances according to the option choosed
Sleek design:
In closed or opened position. Patented modele
Profiles are flush and the visible elements are subtle and well-balanced.
Technal exclusive handles, including key
LARGE DIMENSIONS
• Large sizes available up to (W x H) 1200 x 3000 mm per leaf, with possible configurations from 1 to 10-leaf for the straight line version with an opening of up to 12 m wide and from 2 to 10-leaf for the corner version • Weight: up to 150 kg per leaf • Glazing thickness from 9 to 59 mm
RELIABILITY AND PROTECTION
• Secure design, to keep the door on the upper and lower tracks, thanks to the antiderailment and anti-lift function • Option to lock the intermediate leaves with ultra-flat handles so the profiles or keys don't risk to be damaged in the folded position • Locks adapted depending on the function: 2 points with or without key, 3 points with key or 2 lever points for semi fixed leaf • Blocking magnets to protect the door from any shocks when in the open position, or if it is windy or if the door is incorrectly operated • Security system to prevent the intermediate leaves being opened when the main door is closed • Protective space between gaskets to avoid fingers being trapped • Optional anti-slip threshold frame
AESTHETICS AND COMFORT
• Completely flush appearance in closed position, with clean lines • Uniform appearance in open position • Great freedom of creation thanks to the wide range of configurations • Exclusive designed, ultra-flat handle and key • Easy to operate, thanks to the upper and lower rollers, foldable pull handle and optional exterior handle on the service leaf • The double brush option allows for a flushfitting threshold • Possibility to create a 1 or 2-leaf door to maintain the visual harmony nearby • Registered design
PERFORMANCES
• Supported system for more stability • Excellent thermal and sound insulation • Extreme high endurance performance of 50.000 cycles ensuring a long lifetime of the AMBIAL folding door • The leaves are as easy to open as a sliding door • Maximum resistance to rust on all hardware • Rebated frame for improved weather resistance • 2 vent heights available: – 63 mm in standard version – 73 mm in reinforced version for large dimensions
SOFTWARE
• Applications available on TechDesign, Tech3D and TechAcoustic.
SUSTAINABILITY
• Profiles in Hydro CIRCAL®: prime quality aluminium made with a minimum of 75% recycled end-of-life aluminium (postconsumer scrap). CO2 footprint of 2.3 kg of CO2 per kilo of aluminium. EPD on demand.
| | |
| --- | --- |
| Classification IFC | Door |
| Nom UNSPSC | Doors |
| Code UNSPSC | 301715 |
| Uniclass 1.4 Code | L411 |
| Uniclass 1.4 Description | Doors |
| Uniclass 2.0 Code | PR-59-23 |
| Uniclass 2.0 Description | Doorsets |
| NBS Reference Code | 59-23 |
| NBS Reference Description | Doorsets |
This product is available in:
Europe :
Belgium
Denmark
Estonia
Finland
United Kingdom
Ireland
Lithuania
Luxembourg
Latvia
Netherlands
Norway
Poland
Portugal
Sweden
Middle East :
United Arab Emirates
Israel
Iraq
Jordan
Lebanon
Oman
Palestine
Qatar
Saudi Arabia
Syria
Turkey
Yemen