Porte de Garage Castellane
Manufacturer's Website
Profalux has been designing, manufacturing and marketing more than 1500 roller shutters, awnings, sun protection and roll-up garage doors every day since 1969.

With more than 3 million products installed in France, our brand offers the inescapable expertise of exceptional French manufacturing. Production at the Thyez plant in Haute-Savoie represents more than 200 salaried jobs that contribute t... see moreo the local economic dynamic.

Our team, passionate and creative, is constantly searching, innovating and finding solutions that improve everyday life.
Demanding, we choose to produce according to the highest quality standards, regularly submitting our production to audits by the CSTB (Centre Scientifique et Technique du Bâtiment), the French building authority. ... see less
Commercial contact
To see the information concerning the commercial contact, you must register first by clicking on this Link
Catalog
To see the information concerning the commercial contact, you must register first by clicking on this Link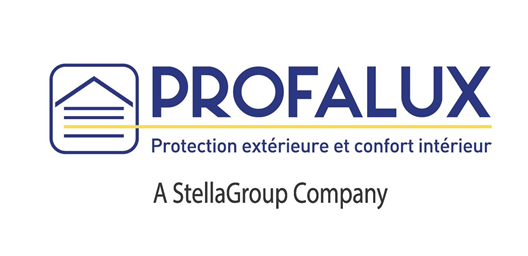 Porte de Garage Castellane
Select the desired format and click on the download button
| | |
| --- | --- |
| Main material | Aluminium |
| Designed in | France |
| Manufactured in | France |
Find in the section « Download » every usefull informations for your project : technical drawings, data sheet, notice, downloading procedure of the « Vent & Volet » mobile app, argumentary of the connected general remote control Calyps'HOME®.

Castellane Roll-up Garage Door - Only Roll-up Garage Door with NF CSTB certification - Certified performance in wind resistance, endurance, operation of safety devices for the protection of users - Easy and quick installation
• Smooth and silent operation
• No ceiling clearance left available
• No external overflow
• Drop Stop device and motors: pre-wiring of the terminal blocks waiting for connection on the cabinet bar
• Radio-controlled anti-fouling safety device
• Safety management cabinet with integrated lighting that switches on automatically when the door is operated.
• Emergency crank handle in case of power failure
• Wide choice of colors

To know : Compatible with a Calyps'HOME connected general remote control (sold as an option) to close the shutters at the same time with a single button, even remotely.
INSTALLATION CASE
Interior and exterior sconce installation
Laying under slab*
Installation under lintel* external or internal winding
*If the lintel drop is less than 300mm, it is imperative to install a profile along the entire length to stiffen the sheet on the runner side (profile not supplied)

Technical specifications
Find all the technical product information in the Technical Data Sheet available in "Download".
NF PRODUCT
Aluminium blades :
- PX75 = curved blade 75 mm Alu double wall profile with CFC-free polyurethane foam
Manoeuvres that can be done :
Radio
Emergency maneuvering
Wired
Backstage :
C90 : up to width 3100 mm
C145: between 3101 mm and 3700 mm
Min. limits :
L* up to 3100 mm
Mini LG = 90
Mini LD = 90
Mini HL = 300

L* from 3101 to 3700 mm
Mini LG = 145
Mini LD = 145
Mini HL = 300

*L = empty bay width
Limits of use of Alu blades for Castellane
According to type of blades - download the technical data sheet
Box :
Shape of the box : cut side
Box dimensions (H x Depth in mm) : 300 X300 + 50 mm for the final blade coming out of the box.

This product is available in:
| | |
| --- | --- |
| | PG-PORTE DE GARAGE ENROULABLE CASTELLANE-coulisse C90.pdf |
| | PG-PORTE DE GARAGE ENROULABLE CASTELLANE-eclate-console fixe axe 56mm.pdf |
| | PG-PORTE DE GARAGE ENROULABLE CASTELLANE-eclate-console fixe axe 80mm.pdf |
| | PG-PORTE DE GARAGE ENROULABLE CASTELLANE-eclate-console roulante axe 80mm.pdf |
| | Argumentaire de la télécommande générale connectée Profalux - Calyps'HOME®.pdf |
| | Procédure de téléchargement de l'application Vent & Volet.pdf |
| | Castellane.pdf |