DS.19 Shingle
Manufacturer's Website
PREFA has been relying on its innovative spirit and unfailing integrity for over 70 years to offer roof, façade and drainage systems, and much more. As a faithful companion, we havealways supported private builders, architects and planners as well as metalworkers and roofers with their building projects. We are proud of the many unique new builds and renovation projects that are implemented every ... see moreyear using PREFA aluminium products, andwhich not only have distinctive designs but are also durable and robust, even in extreme weather conditions. ... see less
Commercial contact
To see the information concerning the commercial contact, you must register first by clicking on this Link
Catalog
To see the information concerning the commercial contact, you must register first by clicking on this Link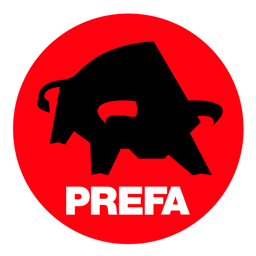 DS.19 Shingle
Select the desired format and click on the download button
| | |
| --- | --- |
| Width | 480 |
| Height | 262 |
| Weight | 0.3475 |
| Main material | Aluminium |
| Designed in | Austria |
The new and innovative DS.19 shingle is not only a highlight in terms of its appearance. The new shingle can be installed on a roof pitch of 17°, thus setting new standards in this product segment.
DS.19 shingle is especially light and proves itself from small surfaces right through to major projects. The fold-in-fold system ensures that DS.19 shingles are not only incredibly storm-proof and weather-proof, but also look great.
Due to their traditional appearance they are above all ideally suited to classical roof structures. Nonetheless, it can also create an interesting contrast when combined with modern architecture.
For any project: from the smallest building to a major project
Modern appearance and large range of colours in P.10 quality
Can be used for roof pitches of 17° and higher
Particularly light, storm-proof and weather-resistant
Available in 9 standard colours (stucco surface)
Also available with a smooth finish upon request
MATERIAL: aluminium 0.7 mm thick

VISIBLE SIDE: Coil coating

REAR: protective paint

SIZE: 480 × 262 mm (cover)

WEIGHT: 1 m² = approx. 2,75 kg = 8 DS.19 shingles

ROOF PITCH: from 17° INSTALLATION: from 17 to 25° you need solid sheathing; or with snow loads greater than 3.25 kN/m² (reference height for Switzerland: 925 m); or in terrain categories 0, I or II, solid sheathing with a bitumen layer is required
FASTENING: 1 patent clip per DS.19shingle = 8 patent clips per m²
This product is available in:
Europe :
Austria
Belgium
Switzerland
Czech Republic
Germany
Denmark
Estonia
France
United Kingdom
Croatia
Hungary
Ireland
Italy
Lithuania
Luxembourg
Latvia
Netherlands
Norway
Poland
Russia
Sweden
Slovenia
Slovakia