InSite Container
★★★★★

★★★★★

★★★★★
4 comment(s)
Website van de fabrikant
From rental machines to project solutions. As one of the leading rental and construction logistics providers we offer our customers customized solutions in the fields of equipment rental, construction logistics, as well as temporary infrastructure. Through our temporary and permanent building solutions for example, our customers benefit from nearly unlimited possibilities. From administrative buil... bekijk meerdings, to schools, day-care centers, kindergartens, lounge areas or organization offices for events, and construction-site accommodations, we implement your modular construction project quickly and competently. We have long-standing experience in planning and realizing turn-key building solutions and offer standardized and special size modules, as well as custom products for extreme conditions.

With more than 1,200 employees at over 135 locations in Germany, Austria, the Czech Republic, and Slovakia, we serve customers from the construction, manufacturing, trade, public, gardening and landscaping, and event sectors. Our customers profit from state-of-the-art technologies, professional services and know-how. Zeppelin Rental is part of the Zeppelin Group. ... zie minder
Commercieel contact
Om de informatie van de commerciële contactpersoon te zien, moet u zich eerst aanmelden door hierop te klikken Link
Catalogus
Om de informatie van de commerciële contactpersoon te zien, moet u zich eerst aanmelden door hierop te klikken Link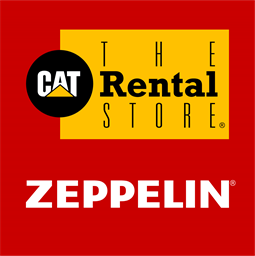 InSite Container
Selecteer het gewenste formaat en klik op de downloadknop
| | |
| --- | --- |
| Width | 6058 |
| Height | 2800 |
| Depth | 2438 |
| Weight | 4250 |
| Main material | Staal |
| Designed in | Duitsland |
| Manufactured in | Duitsland |
InSite Container
Description:

The Zeppelin InSite 3.0 solution is a mobile and self-sufficient access control system for reliable protection of any area from unauthorized access - wherever you have to fulfil your monitoring, security and organizational duties. The InSite access container offers two access lanes, which can be used in both directions. They are activated by RFID badges that are read at the built-in reader terminals. There is also a gatehouse (reception desk) on the floor space, which is equipped with an office workstation. Here, the registration for the accesses as well as the issuing of the RFID identification cards can be carried out.

Fields of application:

Three-arm turnstile with stainless steel housing

Especially suitable for highly frequented indoor and outdoor accesses
Especially compact design
Service-friendly due to hinged lid
Noiseless operation
Input direction changeable
High person throughput
Durable quality
Safe separation of persons
Integrated LOGITURN control
Maintenance-free mechanics
Description:
The motor-driven three-arm turnstile MODUL CROSS is the ideal solution with its high quality and robust stainless steel housing especially for the creation of access groups at strong frequented accesses. The housing offers space and installation options for card readers. MODULE CROSS 3-arm is designed for one or two directional operation.
InSite Container:

Properties:
width / depth / height: 6058 mm / 2438 mm / 2800 mm
mass: 4250 kg
2 pcs. steel outer door with ZK - frame, BRM 875 x 2000 mm
Two pcs. plastic window white, dim. W 1100 x H 1200 mm, BRH 840 mm
1 pc. plastic window white, dim. W 2071 x H 1200 mm, BRH 840 mm
1 pc. Plastic window white, dim. W 2071 x H 1200 mm, BRH 1000 mm (sliding window)
Aluminium - Roller shutter
Two pcs. Linear luminaire, each 1 x 58 W, protection class IP65, with diffuser
1 pc. Linear luminaire, 2 x 58 W, protection class IP65, with diffuser
Ground: aluminium - bulb plate

Three-arm turnstile with stainless steel Housing:
Technical properties:
width / passage: 275 mm / 550 mm
Operating voltage: 230 V ~ 50-60 Hz
consumption: 50 Wh
Storage temperature: -40°C to +50°C
Operating temperature : -15°C to +40°C
length: 1225 mm
height: 1025 mm
Mass: 70 kg
Material: stainless steel V2A, material 1.4301
Interfaces: potential-free contacts, RS485, RS232


| | |
| --- | --- |
| Classification IFC | Object |
| Nom UNSPSC | Construction and maintenance support equipment |
| Code UNSPSC | 3019 |
| Uniclass 2.0 Code | EE-75-50-70 |
| Uniclass 2.0 Description | Building Control And Management |
| NBS Reference Code | 10-80-05 |
| NBS Reference Description | Temporary Buildings |
This product is available in:
Om de gegevens van het installatiebedrijf te zien, dient u zich eerst aan te melden door hierop te klikken Link