Bottom Operated Polyurethane roof window Tophung - GPU
★★★★★

★★★★★

★★★★★
2 comment(s)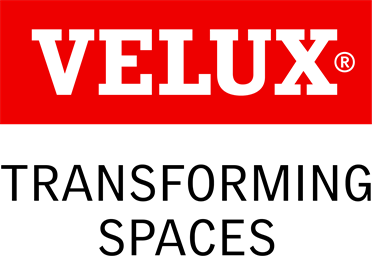 Bottom Operated Polyurethane roof window Tophung - GPU
Selecteer het gewenste formaat en klik op de downloadknop
| | |
| --- | --- |
| Main material | Polyurethaan |
| Secondary material | Glas |
| Designed in | Denemarken |
GPU is a top-hung roof window that can be installed on roof pitches from 15-55° (and up to 75° with specially manufactured springs). The sash can remain open in any position up to an angle of 45° to enjoy panoramic, uninterrupted views. The window is operated from a handle on the bottom of the sash. There is a ventilation flap along the top sash of the window which allows fresh air to enter the room. For ease of cleaning of the outer glass pane, the window can also be operated as centre-pivot.
The frame and sash are made of high-quality moulded polyurethane around a core of thermally modified timber with a white lacquer finish. Therefore, giving a maintenance free finish.
Externally the window has maintenance-free cover parts.


Window Sizes
:

External frame
W x H mm:
Effective daylight
areas: m²
Geometric free
area: m²
CK04
550 x 978
0.29
0.39
CK06
550 x 1178
0.37
0.48
FK06
660 x 1178
0.47
0.60
FK08
660 x 1398
0.58
0.72
MK04
780 x 978
0.47
0.58
MK06
780 x 1178
0.59
0.72
MK08
780 x 1398
0.72
0.87
MK10
780 x 1600
0.85
1.01
PK06
942 x 1178
0.75
0.89
PK08
942 x 1398
0.92
1.08
PK10
942 x 1600
1.07
1.25
SK06
1140 x 1178
0.95
1.09
SK08
1140 x 1398
1.16
1.32
SK10
1140 x 1600
1.35
1.54
UK08
1340 x 1398
1.40
1.58
VELUX roofwindows roofwindow roof windows roof window skylight skylights top hung TOPHUNG BOTTOM OPERATED bottomoperated


Background Ventilation (via Ventilation Flap - based on double glazed windows):


Ventilation
Capacity
at 4Pa
:
at 8Pa
:
at 10Pa
:
at 20Pa
:
CK04
4.0 l/s
5.7 l/s
6.4 l/s
9.3 l/s
CK06
4.0 l/s
5.7 l/s
6.4 l/s
9.3 l/s
FK06
4.8 l/s
6.9 l/s
7.8 l/s
11.3 l/s
FK08
4.8 l/s
6.9 l/s
7.8 l/s
11.3 l/s
MK04
5.8 l/s
8.4 l/s
9.5 l/s
13.7 l/s
MK06
5.8 l/s
8.4 l/s
9.5 l/s
13.7 l/s
MK08
5.8 l/s
8.4 l/s
9.5 l/s
13.7 l/s
MK10
5.8 l/s
8.4 l/s
9.5 l/s
13.7 l/s
PK06
7.1 l/s
10.2 l/s
11.5 l/s
16.6 l/s
PK08
7.1 l/s
10.2 l/s
11.5 l/s
16.6 l/s
PK10
7.1 l/s
10.2 l/s
11.5 l/s
16.6 l/s
SK06
8.5 l/s
12.3 l/s
13.9 l/s
20.1 l/s
SK08
8.5 l/s
12.3 l/s
13.9 l/s
20.1 l/s
SK10
8.5 l/s
12.3 l/s
13.9 l/s
20.1 l/s
UK08
10.0 l/s
14.5 l/s
16.3 l/s
23.5 l/s
Ventilation
:
Equivalent
Area : mm²
Geometrical Free
Area : mm²
CK**
2600
2800
FK**
3100
3700
MK**
3700
4500
PK**
4600
6100
SK**
5600
7200
UK**
6600
10600
Finishes:
Internal - White maintenance-free
Finished with polyurethane lacquer (NCS standard colour: S 0500-N, nearest RAL standard colour: 9003).

External – Maintenance-free cover parts.
Aluminium, dark grey (NCS standard colour: S 7500-N, nearest RAL standard colour 7043).
Untreated Copper.
Titanium Zinc.

VELUX roofwindows roofwindow roof windows window skylight skylights
| | |
| --- | --- |
| Classification IFC | Window |
| Nom UNSPSC | Roofing accessories |
| Code UNSPSC | 301516 |
| Uniclass 1.4 Code | JL11 |
| Uniclass 1.4 Description | Rooflights/Roof windows |
| Uniclass 2.0 Code | PR-59-72 |
| Uniclass 2.0 Description | Roof Window Units |
| NBS Reference Code | 20-30-72-80 |
| NBS Reference Description | Roof Window Systems |
This product is available in:
Europe :
Oostenrijk
Bosnië en Herzegovina
België
Bulgarije
Wit-Rusland
Zwitserland
Tsjechië
Duitsland
Denemarken
Estland
Spanje
Finland
Frankrijk
Verenigd Koninkrijk
Kroatië
Hongarije
Italië
Litouwen
Letland
Nederland
Noorwegen
Polen
Portugal
Roemenië
Servië
Rusland
Zweden
Slovenië
Slowakije
Oekraïene
North America :
Canada
Verenigde Staten
Om de gegevens van het installatiebedrijf te zien, dient u zich eerst aan te melden door hierop te klikken Link