3in1 Top-operated pinewood roof window - Centre-pivot - GGLS
★★★★★

★★★★★

★★★★★
4 comment(s)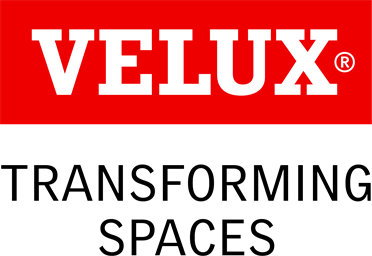 3in1 Top-operated pinewood roof window - Centre-pivot - GGLS
Selecteer het gewenste formaat en klik op de downloadknop
| | |
| --- | --- |
| Main material | Den |
| Secondary material | Aluminium |
| Designed in | Denemarken |
GGLS 3-in-1 window is an innovative new type of product with the feel of a combi solution, but with the ease of a single installation. The 3-in-1 window is composed of three GGL FK06/FK08 sashes combined into one frame, consisting of two manually operated sashes and one fixed middle sash to provide an unobstructed view and an aesthetic design. The combinations of more windows within one frame form the conceptual foundation for the GGLS window and adhere to the same well-known installation principles as a single GGL.
Can be installed in roof pitches from 15-90°
The three sashes in one frame construction secure unobstructed views combined with easy installation.
Two manually operated windows on each side of a fixed sash allow for plenty of daylight and fresh air.
The 3-in-1 window comes in two sizes, white painted with either a double or tripled glazed pane.
The 3-in-1 window spans a width of 1880mm. The height is either the regular FK06 height of 1178mm or FK08 height of 1398mm.
Fully assembled the window weigh span from 88kg. in the 06 height to 119kg. in the 08 height. The frame and fixed middle sash alone weigh span 40kg to 49kg.
The GGLS 3-in-1 window can only be installed on the Red Line level. Due to flashing installation principles it is not possible to install flush. All internal DSP fitting size FK06/FK08 will fit the 3-in-1 window, you just need three.
The frame and sash are made of high-quality laminated pinewood coated with impregnation and layers of water-based acrylic white paint.
Externally the window has maintenance-free cover parts.


Window Sizes
:
External
frame
W x H mm:


Effective
Daylight
area :m²

Geometric
free area
open: m²
Geometric
free area
open: m²
with one
sash
with two
sashes
FFKF06
1880 x 1178
1.41
0.54
1.08
FFKF08
1880 x 1398
1.74
0.66
1.32
Background Ventilation (via Ventilation flap)


Sizes
:
Ventilation
capacity
at 4Pa
:
at 8Pa
:
at 10Pa
:
at 20Pa
:
FFKF06
& FFKF08
1 ventilation
flap open
4.8 l/s
6.9 l/s
7.8 l/s
11.3 l/s

FFKF06
& FFKF08
2 ventilation
flaps open
9.6 l/s

13.8 l/s

15.6 l/s

22.6 l/s

Ventilation
:
Equivalent
Area : mm²
Geometrical Free
Area : mm²
1 ventilation
flap open
3100

3700

2 ventilation
flaps open
6200

7400

Finishes:
Internal - Laminated pinewood coated with impregnation.
White Paint (NCS standard colour :S 0500-N, nearest RAL standard colour: 9003)
External - Maintenance-free cover parts.
Lacquered Aluminium (NCS standard colour: S 7500-N, nearest RAL standard colour 7043).
| | |
| --- | --- |
| Classification IFC | Roof |
| Nom UNSPSC | Roofing accessories |
| Code UNSPSC | 301516 |
| Uniclass 1.4 Code | JL11 |
| Uniclass 1.4 Description | Rooflights/Roof windows |
| Uniclass 2.0 Code | PR-59-72 |
| Uniclass 2.0 Description | Roof Window Units |
| NBS Reference Code | 59-72 |
| NBS Reference Description | Roof Window Units |
This product is available in:
Europe :
Oostenrijk
Bosnië en Herzegovina
België
Bulgarije
Zwitserland
Tsjechië
Duitsland
Denemarken
Estland
Spanje
Finland
Frankrijk
Verenigd Koninkrijk
Kroatië
Hongarije
Italië
Litouwen
Letland
Nederland
Noorwegen
Polen
Portugal
Roemenië
Servië
Rusland
Zweden
Slovenië
Slowakije
Oekraïene
Om de gegevens van het installatiebedrijf te zien, dient u zich eerst aan te melden door hierop te klikken Link