Telescopic lip dock leveller 233NG
Website van de fabrikant
Do you already have a solid partner for your loading and unloading solutions?

Loading Systems provides you with overall solutions for loading and unloading. Advising, designing, manufacturing, supporting, installing and servicing, we offer complete solutions for loading and unloading in the form of industrial doors, dock equipment and service!

Loading Systems is an independent family business, o... bekijk meerffering continuity, flexibility and involvement. But our offices and factories throughout Europa and beyond we are a great partner for your company!

We take care. ... zie minder
Commercieel contact
Om de informatie van de commerciële contactpersoon te zien, moet u zich eerst aanmelden door hierop te klikken Link
Catalogus
Om de informatie van de commerciële contactpersoon te zien, moet u zich eerst aanmelden door hierop te klikken Link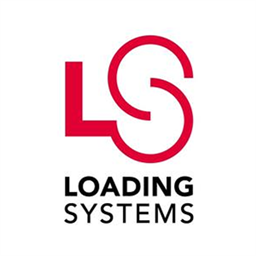 Telescopic lip dock leveller 233NG
Selecteer het gewenste formaat en klik op de downloadknop
| | |
| --- | --- |
| Main material | Staal |
| Designed in | Nederland |
| Manufactured in | Nederland |
The telescopic lip dock leveller 233NG is the newest generation electro-hydraulic dock leveller. Both the platform as well as the lip are powered hydraulically. The telescopic lip dock leveller 233NG is operated with a 4-button operation. The movement of the platform and lip can be individually controlled and they can, therefore, be accurately moved to the required position. It is also suitable to load or unload so-called 'last cargo' below the dock level. Loading Systems dock levellers can be tailor-made and, because of varying client specific requirements and constructional elements a large range of built-in possibilities can be offered. By making the correct decision, cost considerable savings can be made. The telescopic lip dock leveller 233NG is suited for a maximum load of 60kN.
Platform and lip are made from high-quality durbar plate. Depending on the width, the dock leveller 233NG is strengthened with 6 or 8 profiles in the length. The rear of the top platform is connected to the lower frame by means of 14 laser-cut hinges. These hinges can easily withstand the applied forces.
Standard safety provisions:
Fully hydraulic safety stop;
Emergency stop switch with reset facility;
Non-retractable sliding toe guards;
Sturdy steel supports for transverse movements (cross traffic);
Black / yellow safety markings
Non-removable safety strut;
Motor safeguards by means of a thermal relay;
Control panel instruction symbols.
Standards
The telescopic lip dock leveller 233NG has the CE-marking. All loading Systems dock levellers are in compliance with all safety aspects stipulated in the European Directive EN 1398.
Technical Specifications
Standards CE-marking
Loading capacity (EN 1398) 60 kN
Construction height 700 mm (600 mm as an option)
Sliding length 0 – 500 mm (till 1000 mm as an option)
Lip angle (ca. 5°) 25 mm
Motor 1,1 kW
Power supply 400 V / 50 Hz / 2,5 A
Control current 24 V DC
Protection class IP 54
Working pressure ca. 100 bar
Outside diameter main cylinder 65 mm
Outside diameter lip cylinder 50 mm
Operating temperature -30° till +50° Celsius
Standard colour RAL 9005 (black)
| | |
| --- | --- |
| Classification IFC | Ramp |
| Nom UNSPSC | Lift stations |
| Code UNSPSC | 47101533 |
| Uniclass 1.4 Code | L21622 |
| Uniclass 1.4 Description | Loading ramps |
| Uniclass 2.0 Code | PR-80-47-23 |
| Uniclass 2.0 Description | Dock Levellers |
| NBS Reference Code | 80-47-23 |
| NBS Reference Description | Dock Levellers |
This product is available in:
Africa :
Angola
Burkina Faso
Benin
Botswana
Ivoorkust
Kameroen
Algerije
Westelijke Sahara
Ethiopië
Gabon
Ghana
Gambia
Guinee
Equatoriaal-Guinea
Guinee-Bissau
Kenia
Comoren
Liberia
Lesotho
Marokko
Madagaskar
Mauritius
Malawi
Mozambique
Namibië
Nigeria
Réunion
Rwanda
Sierra Leone
Senegal
Swaziland
Togo
Tunesië
Tanzania
Uganda
Zuid-Afrika
Zambia
Zimbabwe
Asia :
Armenië
Azerbeidzjan
Bangladesh
Brunei
Bhutan
China
Georgië
Hongkong
Indonesië
India
Japan
Kirgistan
Cambodja
Zuid-Korea
Kazachstan
Laos
Sri Lanka
Myanmar (Birma)
Mongolië
Macau
Maleisië
Nepal
Filipijnen
Singapore
Thailand
Tadzjikistan
Taiwan
Oezbekistan
Vietnam
Europe :
Andorra
Albanië
Oostenrijk
Åland
Bosnië en Herzegovina
België
Bulgarije
Wit-Rusland
Zwitserland
Cyprus
Tsjechië
Duitsland
Denemarken
Estland
Spanje
Finland
Faeröer
Frankrijk
Verenigd Koninkrijk
Guernsey
Gibraltar
Griekenland
Kroatië
Hongarije
Ierland
Isle of Man
IJsland
Italië
Jersey
Liechtenstein
Litouwen
Luxemburg
Letland
Monaco
Moldavië
Montenegro
Macedonië (VJRM)
Malta
Nederland
Noorwegen
Polen
Portugal
Roemenië
Servië
Rusland
Zweden
Slovenië
Spitsbergen
Slowakije
San Marino
Oekraïene
Vaticaanstad
Middle East :
Verenigde Arabische Emiraten
Bahrein
Egypte
Israël
Jordanië
Koeweit
Libanon
Oman
Qatar
Saudi-Arabië
Turkije
North America :
Mexico
Panama
Oceania :
Australië
Guam
Nieuw-Caledonië
Territorium Norfolkeiland
Nieuw-Zeeland
South America :
Argentinië
Bolivia
Brazilië
Chili
Colombia
Ecuador
Peru
Paraguay
Suriname
Uruguay
Om de gegevens van het installatiebedrijf te zien, dient u zich eerst aan te melden door hierop te klikken Link