JOY BASIN BUILT-IN 220 5L SOFT EDGE KIT2
Website van de fabrikant
IDEAL STANDARD INTERNATIONAL IS ONE OF THE WORLD'S LEADING PROVIDERS OF HIGH-QUALITY BATHROOM SOLUTIONS.

Ideal Standard International is a privately-owned company with its headquarters in Brussels, Belgium, operating in Europe, Middle East and Africa. With bathroom solutions as its core business, the company provides bathroom furnishings, fixtures and shower enclosures for residential, commerci... bekijk meeral and institutional buildings.

Ideal Standard is the company's international flagship brand for bathroom solutions. Operating in over 30 countries, the company employs almost 9,500 people and works with world class designers to develop innovative products using the latest technologies.

Our products are sold under our strong international and local brands, including : Ideal Standard, Armitage Shanks (UK), Ceramica Dolomite (Italy), Porcher (France) and Vidima (Eastern Europe). ... zie minder
Commercieel contact
Om de informatie van de commerciële contactpersoon te zien, moet u zich eerst aanmelden door hierop te klikken Link
Catalogus
Om de informatie van de commerciële contactpersoon te zien, moet u zich eerst aanmelden door hierop te klikken Link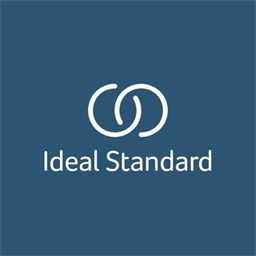 JOY BASIN BUILT-IN 220 5L SOFT EDGE KIT2
Selecteer het gewenste formaat en klik op de downloadknop
| | |
| --- | --- |
| Width | 110 |
| Height | 55 |
| Depth | 285 |
| Weight | 1.2 |
| Main material | Messing |
Joy BS2 Wall-mounted washbasin tap with square rosette and 225 mm Projection. Available in four different finishes, Chrome (AA), Silver storm (GN), Brushed gold (A2) and Magnetic grey (A5)
Single-lever wall-mounted basin mixer. Kit 2 for final assembly. Rigid pipe spout. 225 mm projection. Caché jet regulator with pressure-independent flow regulator 5 l / min. Metal operating lever. Without red / blue marking. With rectangular metal rosette (174x64 mm All design parts.

Total projection: 240 mm
Overall height: 106 mm
Weight: 1.196 kg

Manufacturer: Ideal Standard
Series: JOY
Article no .: A7381A2

Required accessories:
Flush-mounted kit 1 for single-lever wall-mounted basin mixer DN 15 for wall installation (kit 1 incl. 28 mm cartridge). For pre-assembly in the shell. Installation depth: 49 - 69 mm. Endurance test EN 817. Noise behavior DIN 4109, group 1. (A1313NU)

Optional accessories:
Extension for wall-mounted basin mixer UP kit 2 A861428NU (20 mm).
| | |
| --- | --- |
| Classification IFC | Sanitairaansluiting |
| Uniclass 1.4 Code | L7251 |
| Uniclass 1.4 Description | Taps/terminals for water supply |
| Uniclass 2.0 Code | PR-35-79-95 |
| Uniclass 2.0 Description | Wash Basin And Trough Water Supply Fittings |
| NBS Reference Code | 35-79-95 |
| NBS Reference Description | Wash Basin And Trough Water Supply Fittings |
This product is available in:
Europe :
Duitsland
Spanje
Frankrijk
Verenigd Koninkrijk
Italië
Om de gegevens van het installatiebedrijf te zien, dient u zich eerst aan te melden door hierop te klikken Link