SILVERTOP™
Website van de fabrikant
CALADAIR International is specialized in the field of HVAC since 1979. The CALADAIR company offers efficient and plug and play products for housing, commercial and industrial buildings. Concerned about meeting the expectations of the stakeholders in construction and renovation, CALADAIR designs and develops equipment that meet the regulations requirements in an econologique<sup>®</sup> approach.
Commercieel contact
Om de informatie van de commerciële contactpersoon te zien, moet u zich eerst aanmelden door hierop te klikken Link
Catalogus
Om de informatie van de commerciële contactpersoon te zien, moet u zich eerst aanmelden door hierop te klikken Link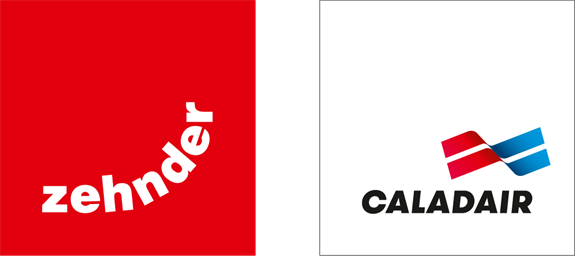 SILVERTOP™
Selecteer het gewenste formaat en klik op de downloadknop
| | |
| --- | --- |
| Main material | Gegalvaniseerd staal |
| Designed in | Frankrijk |
| Manufactured in | Frankrijk |
SIVLERTOP®, self-regulating, high-efficiency (> 90%), Energy Recovery Unit with counter flow heat exchanger for commercial and industrial applications for.
Indoor installation in cramped technical rooms.
Compact with circular connections on the top.
Equipped as standard with EASY control, communicating in MODBUS, BACNET or WEB.
Forward wheel Fans, Direct Drive EC Motor, Direct Current
Compliant with ErP2018
EUROVENT certified heat exchanger
Flow rate from 100 to 5 500 m3/h
SILVERTOP®, compact top connectionsself-regulated energy recovery unit for indoor installation short technical room, high efficiency >90%.
Communicating in MODBUS, BACNET or WEB.
Equipped with an aluminium counter flow exchanger, EUROVENT AARE certified, with F7 filters (supply air) and G4 filters (extract air), mounted on tight slides, 100% motorized bypass for free-cooling and night-cooling (except SEASON), 4 integrated probes.
Very low consumption EC motor, ErP2018 fully compliant.
Local padlockable switch and LCD panel control mounted on the unit, except for the SEASON version equipped with 2 potentiometers.
External RAL7035 double skin envelop, insulated with mineral wool 50mm M0 high density (60 kg/m3).
Branch connections with double lip seals to ensure the network sealing (ATEC CSTB n° 13-224-V2)
Fire safety function (except SEASON), enabling control of the supply and intake air
Declined in 5 models (SEASON, FIRST, SMART, PREMIUM, INFINITE), the SILVERTOP® unit can include a defrost coil and a changeover water coil or an electrical heating coil.
Included condensation drain, inclined with a slope of 2% for an easy installation.
| | |
| --- | --- |
| Classification IFC | Flow Treatment Device |
| Nom UNSPSC | Air circulation and parts and accessories |
| Code UNSPSC | 401016 |
| Uniclass 1.4 Code | JU81 |
| Uniclass 1.4 Description | Air handling units |
| Uniclass 2.0 Code | PR-04-03 |
| Uniclass 2.0 Description | Air Handling Units |
| NBS Reference Code | 04-03 |
| NBS Reference Description | Air Handling Units |
This product is available in:
Africa :
Angola
Burkina Faso
Burundi
Benin
Botswana
Congo-Kinshasa
Centraal Afrikaanse Republiek
Congo-Brazzaville
Ivoorkust
Kameroen
Kaapverdië
Djibouti
Algerije
Westelijke Sahara
Eritrea
Ethiopië
Gabon
Ghana
Gambia
Guinee
Equatoriaal-Guinea
Guinee-Bissau
Kenia
Comoren
Liberia
Lesotho
Libië
Marokko
Madagaskar
Mali
Mauritanië
Mauritius
Malawi
Mozambique
Namibië
Niger
Nigeria
Réunion
Rwanda
Seychellen
Sudan
Sint-Helena
Sierra Leone
Senegal
Somalië
Zuid-Soedan
Sao Tomé en Principe
Swaziland
Tsjaad
Togo
Tunesië
Tanzania
Uganda
Mayotte
Zuid-Afrika
Zambia
Zimbabwe
Europe :
Andorra
Albanië
Oostenrijk
Åland
Bosnië en Herzegovina
België
Bulgarije
Wit-Rusland
Zwitserland
Cyprus
Tsjechië
Duitsland
Denemarken
Estland
Spanje
Finland
Faeröer
Frankrijk
Verenigd Koninkrijk
Guernsey
Gibraltar
Griekenland
Kroatië
Hongarije
Ierland
Isle of Man
IJsland
Italië
Jersey
Liechtenstein
Litouwen
Luxemburg
Letland
Monaco
Moldavië
Montenegro
Macedonië (VJRM)
Malta
Nederland
Noorwegen
Polen
Portugal
Roemenië
Servië
Rusland
Zweden
Slovenië
Spitsbergen
Slowakije
San Marino
Oekraïene
Vaticaanstad
Om de gegevens van het installatiebedrijf te zien, dient u zich eerst aan te melden door hierop te klikken Link