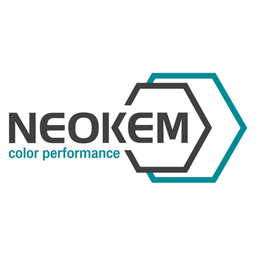 NEOKEM Cosmos 618 Castello
Select the desired format and click on the download button
| | |
| --- | --- |
| Main material | Polyester |
| Designed in | Greece |
| Manufactured in | Greece |
Inspired by the global natural landscape, the renewed Cosmos series includes shades with bold and soft color changes, capable of contributing to the building's unique character.
The Cosmos series is now enriched by new and modern shades with a sand-blasted-like fine texture and metallic effect.
All colors of the series are certified with the international quality label Qualicoat (Class 2). Super durable powder coatings are at least 3 times more resistant in outdoor conditions compared to standard powder coatings.
PP 600 Cosmos is a new generation of Super Durable fine textured powder coatings. Due to its superior weathering resistance, 3 years Florida, it is recommended for architectural and other demanding applications where gloss, color retention and long-term aesthetics are important. It is bonded using Neobond proprietary method, thus ensuring homogeneous metallic effect and stability during recycling. PP 600 is designed for architectural use, on aluminum and galvanized steel. Superior Properties: Ability to cover substrate defects while creating a flawless appearance. Exceptional abrasion resistance. Increased chemical resistance. Low sensitivity to pollution. Superb edge coverage that reduces the risk of corrosion. Stable structure at different film thicknesses.PP 600 is certified with the international quality label Qualicoat (Class2 - Category1, Approval number: P-0780). PP 600 meets the requirements of EN 12206-1:2021, class b. In terms of reaction to fire, and in accordance with EN 13501-1, Neotec architectural polyester powder coatings are classified as: A2-s1, d0. All PP600 products are heavy metal and TGIC free, they comply with the European directives 2011/65/EU and 2015/863/EU (RoHS).
| | |
| --- | --- |
| Classification IFC | Covering |
| Nom UNSPSC | Finishing materials and products |
| Code UNSPSC | 301519 |
| Uniclass 1.4 Code | JZ31 |
| Uniclass 1.4 Description | Powder coatings |
| Uniclass 2.0 Code | PR-15-29-64 |
| Uniclass 2.0 Description | Powder Coatings |
| NBS Reference Code | 15-29-64 |
| NBS Reference Description | Powder Coatings |
This product is available in:
Europe :
Andorra
Albania
Austria
Åland Islands
Bosnia and Herzegovina
Belgium
Bulgaria
Belarus
Switzerland
Cyprus
Czech Republic
Germany
Denmark
Estonia
Spain
Finland
Faroe Islands
France
United Kingdom
Guernsey
Gibraltar
Greece
Croatia
Hungary
Ireland
Isle of Man
Iceland
Italy
Jersey
Liechtenstein
Lithuania
Luxembourg
Latvia
Monaco
Moldova
Montenegro
North Macedonia
Malta
Netherlands
Norway
Poland
Portugal
Romania
Serbia
Russia
Sweden
Slovenia
Svalbard and Jan Mayen
Slovakia
San Marino
Ukraine
Vatican City