Concrete: Trafficable steel fiber repair - R4 - MasterEmaco T 1400 FR
Manufacturer's Website
MBCC Group is one of the leading suppliers of construction chemicals and solutions worldwide and has emerged from the former BASF Construction Chemicals business after its acquisition by Lone Star Funds. We offer innovative, sustainable and digital products and solutions for the construction industry across different sectors such as buildings, structures and underground construction – for new cons... see moretruction as well as for renovation.

Our strong main brands Master Builders Solutions, PCI, Thermotek, Wolman, Colorbiotics and Watson Bowman Acme, are well established in the marketplace. With our innovations we address sustainability challenges in the industry. We are about 7,500 committed people worldwide and run operations in over 60 countries.

We build sustainable performance. ... see less
Commercial contact
To see the information concerning the commercial contact, you must register first by clicking on this Link
Catalog
To see the information concerning the commercial contact, you must register first by clicking on this Link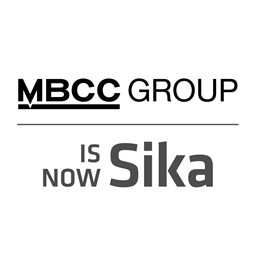 Concrete: Trafficable steel fiber repair - R4 - MasterEmaco T 1400 FR
Select the desired format and click on the download button
| | |
| --- | --- |
| Main material | Cementitious |
| Secondary material | Steel |
| Designed in | Belgium |
| Manufactured in | Belgium |
MasterEmaco T 1400 FR: Rapid setting and hardening, extra high-strength, shrinkage compensated, metallic fibre reinforced, flowable structural repair mortar.

MasterEmaco T 1400 FR is used for:
• Bedding small to large size manhole frames, using formwork.
• Flowable large size horizontal repair.
• Repairing defective joints.
• Exposure to extreme traffic loads.
• Optimizing traffic management.
• Both internal and external use.
• Use in cold conditions or cold store rooms.
• Applications under the most difficult jobsite conditions.
• Where very short traffic disruption periods are required.
Application of a single component, fast setting and hardening, pourable repair and bedding mortar that meets the requirements of the EN 1504 part 3 class R4. MasterEmaco T 1400 FR from Master Builders Solutions (or similar / analogous).

Minimum properties of the product:

Elastic Modulus (static; (20ºC; EN 13412): ≥ 40 kN/mm2 (28 d)
Compressive Strength (20ºC - EN 12190): ≥ 45 N/mm2 (2 hours); ≥ 55 N/mm2 (4 hours); ≥ 70 N/mm2 (24 hours); ≥ 100 N/mm2 (28 d)
Compressive Strength (-5ºC - EN 12190): ≥ 9 N/mm2 (2 hours); ≥ 25 N/mm2 (4 hours); ≥ 60 N/mm2 (24 hours); ≥ 90 N/mm2 (28 d)
Flexural Strength (20ºC - EN 12190): ≥ 15 N/mm2 (24 hours); ≥ 20 N/mm2 (28 d)
Tensile Strength (20ºC - EN 12190): ≥ 5 N/mm2 (2 hours)
Adhesion to Concrete (20ºC - EN 1542) ≥ 3 N/mm2 (28 d)
Adhesion to Concrete after Freeze-Thaw (EN 13687-1): ≥ 3 N/mm2 (28 d)
Carbonation resistance (EN 13295): dk≤ Ref. Concrete (28d)
Capillary Absorption (28 days EN 13057): ≤ 0,1 kg/m2/h0.5
Chloride Ion Content (EN 1015-17): ≤ 0.05 %
Cracking Tendency (I) Coutinho Ring: No Cracking (up to 180 d)
Pull out strength of steel rebar (Rilem-CEB-FIP RC6-78): ≥ 30 N/mm2 (28 days)
Drying Shrinkage (EN 12617-4): ≤ 0.300 mm/m (28 days)
Skid Resistance (EN 13036-4): Class I – tested wet
| | |
| --- | --- |
| Classification IFC | Material |
| Nom UNSPSC | Mortars |
| Code UNSPSC | 30111504 |
| Uniclass 1.4 Code | L6971 |
| Uniclass 1.4 Description | Concrete repair |
| Uniclass 2.0 Code | PR-55-52-15 |
| Uniclass 2.0 Description | Concrete Repair Mortars |
| NBS Reference Code | 55-52-15 |
| NBS Reference Description | Concrete Repair Mortars |
This product is available in:
Europe :
Austria
Belgium
Switzerland
Czech Republic
Germany
Denmark
Spain
Finland
France
United Kingdom
Ireland
Italy
Luxembourg
Netherlands
Norway
Poland
Romania
Sweden
Slovakia