F5L Mix stainless steel shower panel with hand shower fitting F5LM2021
★★★★★

★★★★★

★★★★★
1 comment(s)
Manufacturer's Website
Commercial contact
To see the information concerning the commercial contact, you must register first by clicking on this Link
Catalog
To see the information concerning the commercial contact, you must register first by clicking on this Link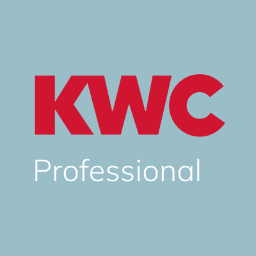 F5L Mix stainless steel shower panel with hand shower fitting F5LM2021
Select the desired format and click on the download button
| | |
| --- | --- |
| Width | 235 |
| Height | 1160 |
| Depth | 90 |
| Weight | 9 |
| Main material | Stainless steel |
| Secondary material | Brass |
| Designed in | Germany |
| Manufactured in | Germany |
F5L Mix shower panel made of stainless steel for wall mounting with DN 15 single lever mixer and a hand shower fitting. For conection to hot and cold water. Shower valve with integrated mixing cartridge and pre-assembled hygiene unit including sensor with control electronics to perform automatic water hygiene flushing, program-controlled thermal disinfection (additional bypass solenoid-operated flush valve cartridge required) and storage of statistical data. Mixing cartridge with ceramic disc technology and thermostatic protection from scalding which is permanently set to 43 °C, and with safety switch-off in the event of a failure in the cold water supply. All-metal construction, visible parts high-polished or chrome-plated. Pre-fitted chrome-plated brass shower pole with height-adjustable hand shower holder and chrome-plated plastic hand shower, shower head with rain jet, diameter 110 mm, shower hose 900 mm. Housing made of stainless steel with raised function surface and plastic cover caps. Connecting hoses with lockable water volume control with backflow preventer and strainer. Activated water hygiene flushing at fixed intervals of 24 hours. With option for parameterization and communication via the optional bidirectional remote control. Optional hygiene unit for battery operation with 6 V lithium battery (CR-P2) per fitting or separate power supply via plug-in power supply unit 6.75 V/12 V DC.

Dimensions of housing 235 x 1160 x 90 mm (W x H x D)

Battery compartment including battery or plug-in power supply unit with extension cable to be ordered separately.
Overall depth 90.00 mm
Overall height 1,160.00 mm
Overall width 235.00 mm
Type of mounting Wall mounting
Type of operation Manual operation
Power supply connection 6-12-VDC
Position of water connection From top / backside
Diameter nominal DN 15
Functional principle Manual
Minimum flow pressure 1.00 bar
Inlet size G-1-2-A
Type of mixing With thermostat / mixer
Adjustable flow time No
Material casing Stainless steel
Material code casing 1.4301 Chrome Nickel steel V2A
Material fitting Brass
Sound insulation No
Surface finish casing Satin finished
Surface finish fitting Chromed
Thermal disinfection Prepared for automatic thermal disinfection
Protective shutdown No
Default automatic hygiene flushing Fixed interval 24 hours
Position of power connection Top backside
Type of sensor Opto-electronic sensor
Circulation No
Additional connections No
Connection with pay water dispenser Not possible
Shower pipe draining No
Type of shower Shower panel
This product is available in:
Europe :
Austria
Belgium
Switzerland
Czech Republic
Germany
Estonia
Spain
Finland
France
United Kingdom
Croatia
Hungary
Ireland
Italy
Lithuania
Luxembourg
Latvia
Netherlands
Poland
Romania
Serbia
Russia
Sweden
Slovenia
Slovakia
Ukraine
Middle East :
United Arab Emirates
North America :
Canada
United States