Kingston™ Ultra Commercial toilet with Mach® Tripoint® touchless DC 1.0 gpf flushometer
Site du fabricant
Kohler Co. has a long history of translating our core values into action, ensuring consistency throughout the organization in everything we do.
Contact commercial
Pour voir les informations concernant le contact commercial, vous devez d'abord vous inscrire en cliquant sur ce Lien
Catalogue
Pour voir les informations concernant le contact commercial, vous devez d'abord vous inscrire en cliquant sur ce Lien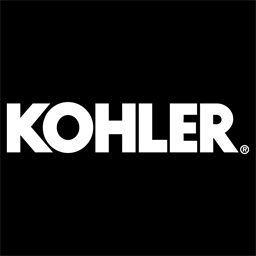 Kingston™ Ultra Commercial toilet with Mach® Tripoint® touchless DC 1.0 gpf flushometer
Sélectionnez le format souhaité et cliquez sur le bouton de téléchargement
| | |
| --- | --- |
| Width | 15.56 |
| Height | 31.89 |
| Depth | 26.04 |
| Main material | Porcelaine vitrifiée |
| Secondary material | Laiton |
| Designed in | États-Unis |
| Manufactured in | États-Unis |
A redesign of the Kingston bowl, the Kingston Ultra is an all-purpose flushometer bowl with robust flushing capability. The redesign replaces the flushing engine with the Ultra platform, allowing this bowl to operate at 1.0 to 1.6 gpf. This platform delivers strong performance even at lower than anticipated incoming water pressure or flow. The Kingston Ultra comes paired with a UL-listed Mach touchless flushometer with Tripoint technology. Together, the bowl and flushometer deliver strong performance to meet demanding commercial restroom needs. This redesign also introduces a more contemporary aesthetic to compliment any décor. The toilet's footprint is designed to cover the current Kingston footprint and all major wall-mount toilets on the market.
Features
Fixture and touchless flushometer combination is engineered for optimal performance.
Elongated bowl offers added room and comfort.
2-1/8" (54 mm) fully glazed trapway.
11" x 8-1/4" (279 mm x 210 mm) water surface.
1.0 gpf (3.8 lpf).
Flush valve activation distance is factory-set.
No external flush volume adjustment ensures water conservation.
24-hour automatic sentinel flush keeps trapway fresh.
Mechanical override enables flushometer to be used manually even during a power outage.
Chloramine and chlorine resistance on all rubber components exposed to waterway.
Locking stop cap provides protection against vandalism.
Powered by 1.5V AA lithium batteries.
For this combination, order K-84325 bowl and K-10TD00K10 flushometer.
Material
Vitreous china bowl.
Brass flush valve with durable polished brass finish.
Technology
Electronic infrared sensor with Tripoint® technology for accurate activation.
Designed to outperform competitors in bowl cleanliness and plug resistance.
Installation
Wall-hung.
Seat sold separately.
Water Conservation & Rebates
This product can help a building earn Water Efficiency points in LEED® Green Building Rating System.
| | |
| --- | --- |
| Uniclass 1.4 Code | L7216 |
| Uniclass 1.4 Description | Toilets |
| Uniclass 2.0 Code | SS-35-65-90 |
| Uniclass 2.0 Description | Toilet Systems |
| NBS Reference Code | 35-65-90 |
| NBS Reference Description | Toilet Systems |
This product is available in:
North America :
Canada
Mexique
États-Unis
Pour voir les informations sur l'entreprise d'installation, veuillez vous inscrire en cliquant dessus Lien
Contact entreprises de pose