K-6424 Memoirs® Classic Comfort Height® One-piece compact elongated 1.28 gpf chair height toilet with slow-close seat
Site du fabricant
Kohler Co. has a long history of translating our core values into action, ensuring consistency throughout the organization in everything we do.
Contact commercial
Pour voir les informations concernant le contact commercial, vous devez d'abord vous inscrire en cliquant sur ce Lien
Catalogue
Pour voir les informations concernant le contact commercial, vous devez d'abord vous inscrire en cliquant sur ce Lien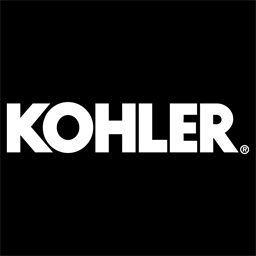 K-6424 Memoirs® Classic Comfort Height® One-piece compact elongated 1.28 gpf chair height toilet with slow-close seat
Sélectionnez le format souhaité et cliquez sur le bouton de téléchargement
| | |
| --- | --- |
| Width | 18 |
| Height | 28.25 |
| Depth | 27.75 |
| Main material | Porcelaine vitrifiée |
| Designed in | États-Unis |
| Manufactured in | États-Unis |
Inspired by elegant architecture and crown molding, this Memoirs collection toilet with Classic design delivers functionality and water savings--as well as traditional style. A high-efficiency 1.28-gallon flush offers up to 16,500 gallons of water savings per year (versus a 3.5-gallon toilet) without sacrificing performance. The included seat, positioned at chair height for your comfort, features technology for noiseless closing and easy cleaning.

FEATURES
One-piece toilets integrate the tank and bowl into a seamless, easy-to-clean design.
Compact elongated bowl offers added comfort while occupying the same space as a round bowl.
Comfort Height® feature offers chair-height seating that makes sitting down and standing up easier for most adults.
1.28 gallons per flush (gpf).
Skirted trapway simplifies cleaning.
Standard left-hand trip lever included.
Glenbury™ Quiet-Close™ with Grip-Tight seat.
Patented ReadyLock™ installation system is a simple solution for skirted toilets that saves time, hassle, and eliminates the need to drill into the floor for a standard 12-inch rough-in.
Supply line not included.
Coordinates with other products in the Memoirs collection.
Technology
Single-flush gravity uses the force of gravity and a precision-engineered tank, bowl, and trapway to create a strong siphon during flushing.
AquaPiston canister allows water to flow into the bowl from all sides (360 degrees), increasing the power and effectiveness of the flush.
Flush valve's 3:2 ratio harnesses the natural force of gravity and optimizes flush performance.
Durable canister design has 90% less exposed seal material than a 3-inch flapper, for leak-free performance.
Light-touch canister flush requires a lower actuation force than a flapper.
Installation
Standard 12-inch rough-in.
10-inch and 14-inch rough-in kits are also available.
Water Conservation & Rebates
WaterSense® toilets meet strict EPA flushing guidelines, including using at least 20 percent less water than 1.6-gallon toilets.
Eligible for consumer rebates in some municipalities.
This product meets water savings requirements for California Energy Commission (CEC), CALGreen, and Colorado SB 14-103.
This product is available in:
North America :
Canada
Mexique
États-Unis
Pour voir les informations sur l'entreprise d'installation, veuillez vous inscrire en cliquant dessus Lien
Contact entreprises de pose