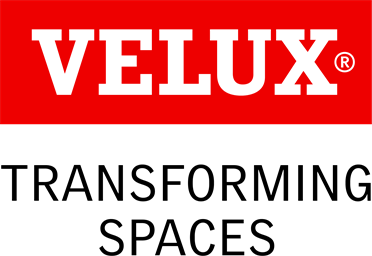 Top Operated Std. Pinewood roof window Centre-pivot - GZL 1051
Wählen Sie das gewünschte Format und klicken Sie auf den Download-Button
| | |
| --- | --- |
| Main material | Kiefer |
| Secondary material | Glas |
| Designed in | Dänemark |
| Manufactured in | Polen |
This product is subject to regional limitations, please check availability on the "regions" tab.

The VELUX top-operated, centre-pivot roof window GZL1051 delivers the great essential functionalities of the VELUX brand, is easy to operate and gives you the freedom to place furniture underneath. The top control bar allows you to install the window at a lower position to get an excellent view even when seated.
• Great value for money from a two-layer pane with a Uw of 1.3 W/m2K.
• Refresh your home by slightly opening the window and fixing it in the top bushing.
• Easily rotate the window 180° for safe cleaning of the outer glass from the inside.
• Maintenance-free exterior covers increase peace of mind throughout the lifetime of the roof window.
• Removable and cleanable ventilation filter protects your home from dust and insects while ventilating.
• Upgradeable to a remote-controlled mains- or solar-powered motor for extra convenience.
• Quickly and easily add blinds using the unique Pick&Click!™ system.
Frame and sash made of laminated pine wood are finished with double coat.
VELUX roofwindows roofwindow roof windows roof window skylight skylights
Heat insulation
The low energy glazing provides reduced heat loss through the window and enhanced indoor comfort. Uw = 1.3
Solar gain
In the wintertime, the heat from the sun entering through the windows is a usable solar gain. g = 0.64
Solar protection
In warm climates and in rooms with large window areas, a sun protective coating provides a better indoor climate during summer periods. ★★☆
Sound insulation
A combination of laminated glass and optimal glass thickness provides better sound insulation against noise from outside (traffic, playgrounds, etc). RwdB = 29(-1;-3)
Energy balance
The energy balance represents the ability of the roof window to utilise the passive solar gain and keep in the heat during winter. It also represents the ability to protect against the risk of overheating during summer.
Outside strength
Toughened outer glass makes your glazing more resistant to hail, heavy wind and snow loads.
Glazing structure
Glazing unit - Double-glazed
Inner glass - 4 mm float glass
Outer glass - 4 mm toughened glass
Cavity - 16 mm
Gas type - Argon


| | |
| --- | --- |
| Classification IFC | Fenster |
| Nom UNSPSC | Skylights |
| Code UNSPSC | 301718 |
| Uniclass 1.4 Code | JL11 |
| Uniclass 1.4 Description | Rooflights/Roof windows |
| Uniclass 2.0 Code | PR-59-72 |
| Uniclass 2.0 Description | Roof Window Units |
| NBS Reference Code | 59-72 |
| NBS Reference Description | Roof Window Units |
This product is available in:
Europe :
Bosnien und Herzegowina
Bulgarien
Weißrussland
Tschechische Republik
Estland
Kroatien
Ungarn
Litauen
Lettland
Polen
Rumänien
Serbien
Russland
Slowenien
Slowakei
Ukraine
South America :
Argentinien
Chile
Um Informationen bezüglich der Montagefirma zu erhalten registrieren Sie sich unter folgendem Link Link