Highline® Comfort Height® Two-piece round-front 1.28 gpf chair height toilet
Hersteller-Webseite
Kohler Co. has a long history of translating our core values into action, ensuring consistency throughout the organization in everything we do.
Vertriebskontakt
Registrieren Sie sich um die Informationen bezüglich des Vertriebkontakts einzusehen. Link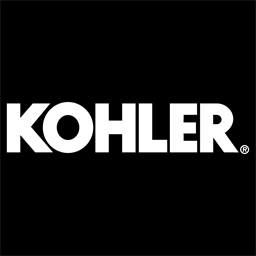 Highline® Comfort Height® Two-piece round-front 1.28 gpf chair height toilet
Wählen Sie das gewünschte Format und klicken Sie auf den Download-Button
| | |
| --- | --- |
| Width | 18.12 |
| Height | 31.25 |
| Depth | 27.75 |
| Main material | Vitreous China |
| Designed in | USA |
| Manufactured in | USA |
With its clean, simple design and efficient performance, this Highline water-conserving toilet combines both style and function. An innovative 1.28-gallon flush setting provides significant water savings of up to 16,500 gallons per year, compared to an old 3.5-gallon toilet, without sacrificing flushing power. The chair-like height ensures comfortable use.
FEATURES
Two-piece toilet.
Round-front bowl offers an ideal solution for smaller baths and powder rooms.
Comfort Height® feature offers chair-height seating that makes sitting down and standing up easier for most adults.
1.28 gallons per flush (gpf).
Standard left-hand Polished Chrome trip lever included.
Combination consists of the K-4467 tank and the K-5393 bowl.
Technology
Single-flush gravity uses the force of gravity and a precision-engineered tank, bowl, and trapway to create a strong siphon during flushing.
Class Five® flushing technology offers virtually plug-free performance and rinsing power for a clean bowl.
Installation
Standard 12-inch rough-in.
Three-bolt installation.
Seat and supply line not included.
Water Conservation & Rebates
Eligible for consumer rebates in some municipalities.
| | |
| --- | --- |
| Uniclass 1.4 Code | L7216 |
| Uniclass 1.4 Description | Toilets |
| Uniclass 2.0 Code | SS-35-65-90 |
| Uniclass 2.0 Description | Toilet Systems |
| NBS Reference Code | 35-65-90 |
| NBS Reference Description | Toilet Systems |
This product is available in:
North America :
Kanada
Mexiko
USA
Um Informationen bezüglich der Montagefirma zu erhalten registrieren Sie sich unter folgendem Link Link